Banff Hotels, Accommodations, Packages and Activities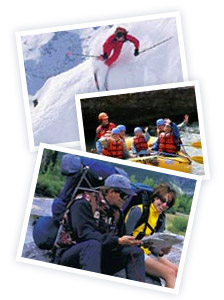 When you are planning a trip to Banff, Lake Louise, Canmore, Jasper, Kananaskis, the Icefields Parkway or Golden, BC, wouldn't it be great if you knew someone who was familiar with the area, could answer all your questions, help you with your vacation planning and provide a free reservation service? That's us!
We have been bringing visitors to the Canadian Rockies since 1999. We live here and know the area well. We are the friendly, knowledgeable locals (actually located right in Banff). We want to ensure your vacation is the best it can be.
Our staff has the knowledge and experience to ensure that you get top travel advice on the best available Banff hotel rates, packages and tours. We stay on top of the changes so you always get the most up to date hotel, vacation package, tour prices and Banff hotel reservation details.
Banff hotels offer a wide variety of choices, each with it's own particular 'flavor' of Banff, Alberta in mind. Whether it's simple Banff area lodging or luxurious travel onboard the Rocky Mountaineer train you're looking for, we can help you connect with the suppliers direct for the best price and experience.